Cusmin Management Page
Cusmin has a management page in WordPress admin panel where you can manage all its settings. To access the page please navigate to admin menu Settings > Cusmin, or by URL /wp-admin/options-general.php?page=cusmin.
You will need to log into Cusmin in order to use it.
All settings are grouped into tabs for easy navigation.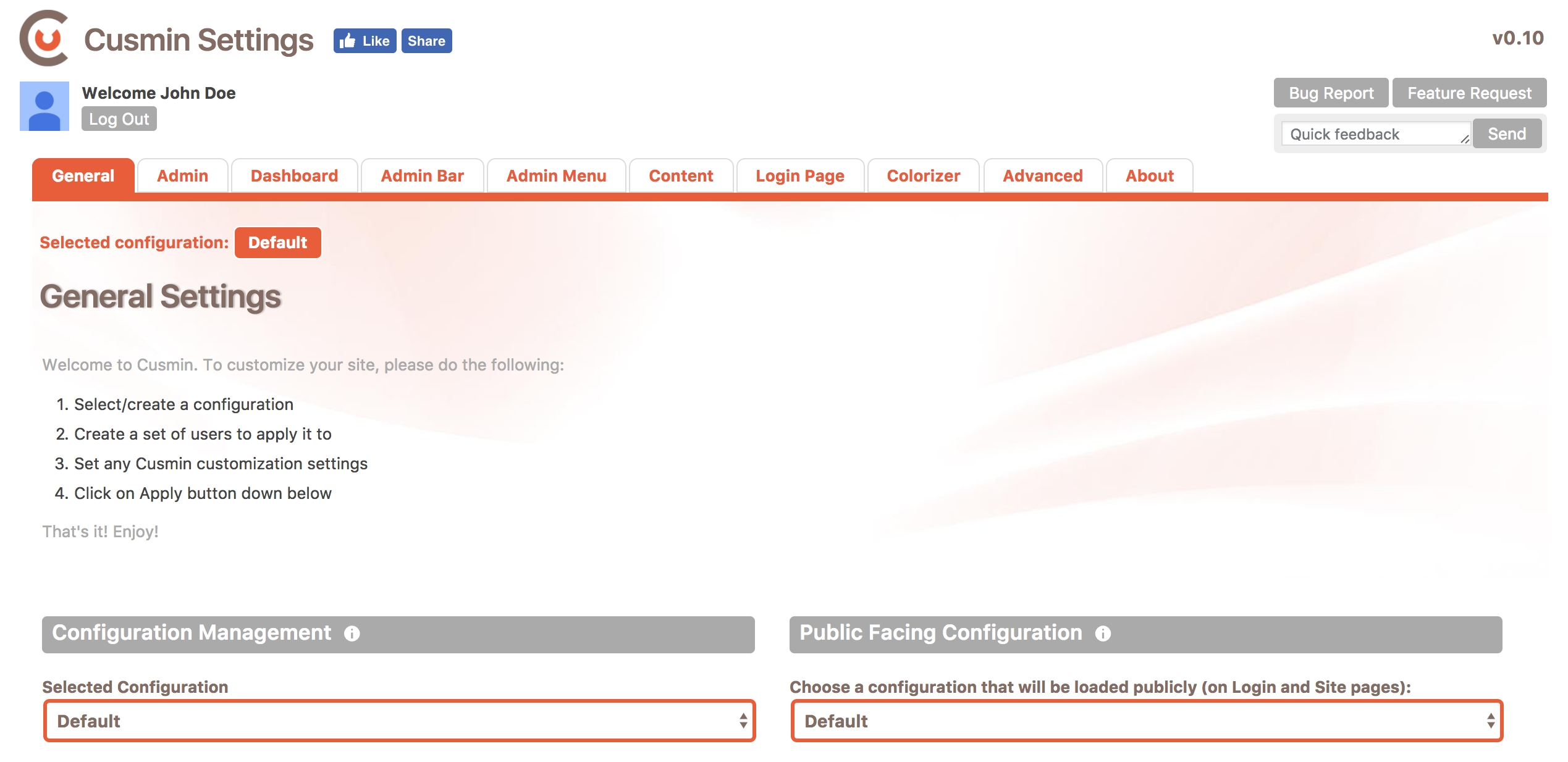 The whole process of applying settings consists of these steps:
Select a Cusmin configuration
Create or choose a set of users where the configuration will be applied
Set Cusmin settings of your choice
Press Apply button down below
Repeat steps 3-4 for additional changes until you're satisfied with the results
At the very bottom of the Cusmin settings page, you will see Apply button. Once you set all settings you want, click this button to see the changes.

General Tab
"General" tab contains options for setting general Cusmin settings on a particular site. These settings can be used to manage configurations, see and manage applied customizations, create sets of users and other similar general Cusmin actions.