These are additional settings for admin menu that you can use to further customize appearance and behavior of your WordPress admin menu.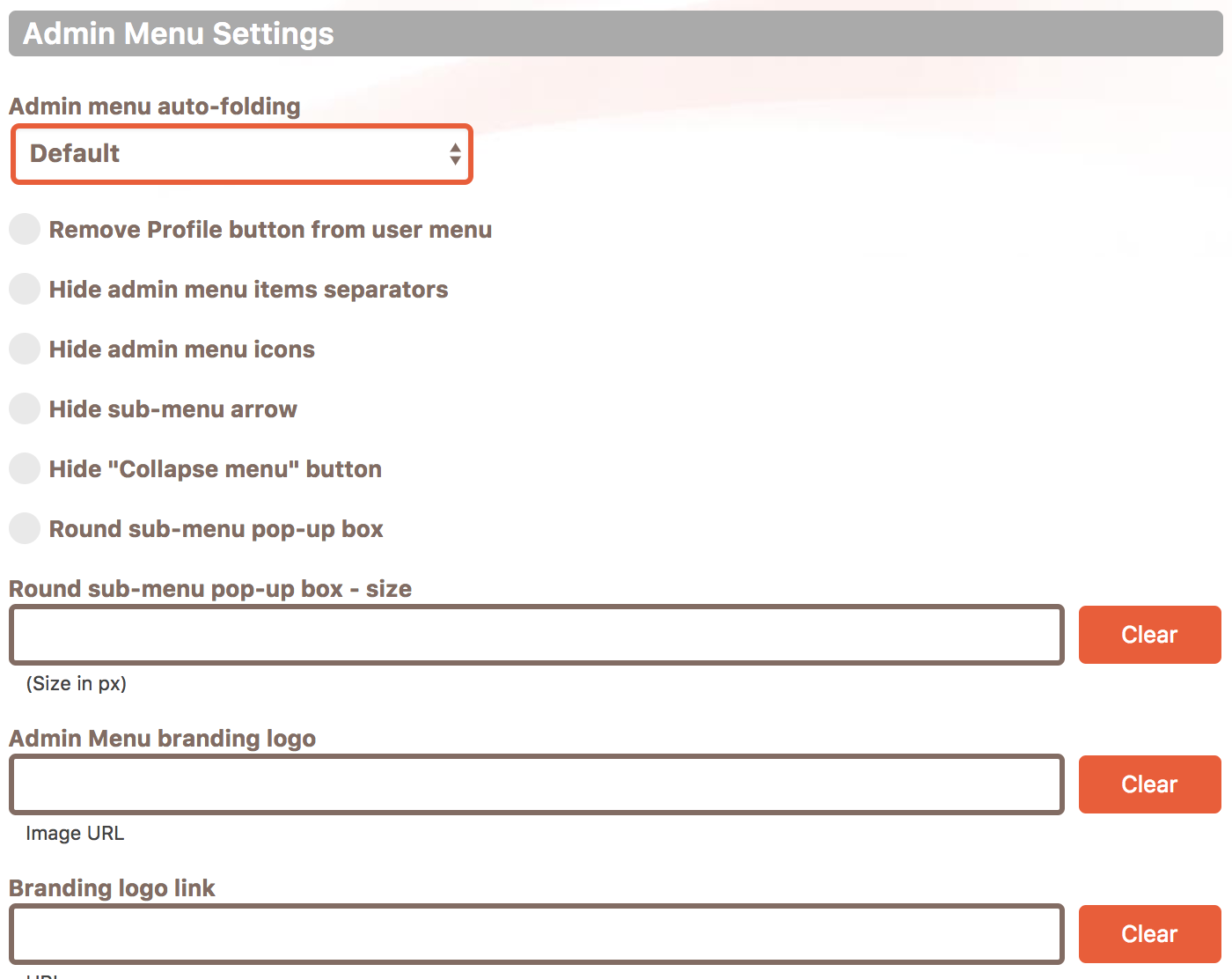 Cusmin - Admin Menu Settings
Admin Menu Auto-Folding
This setting can help you to change the default WordPress admin menu auto-folding behavior. Admin menu size changes when a viewport width is smaller, and in that case, only admin menu icons are visible: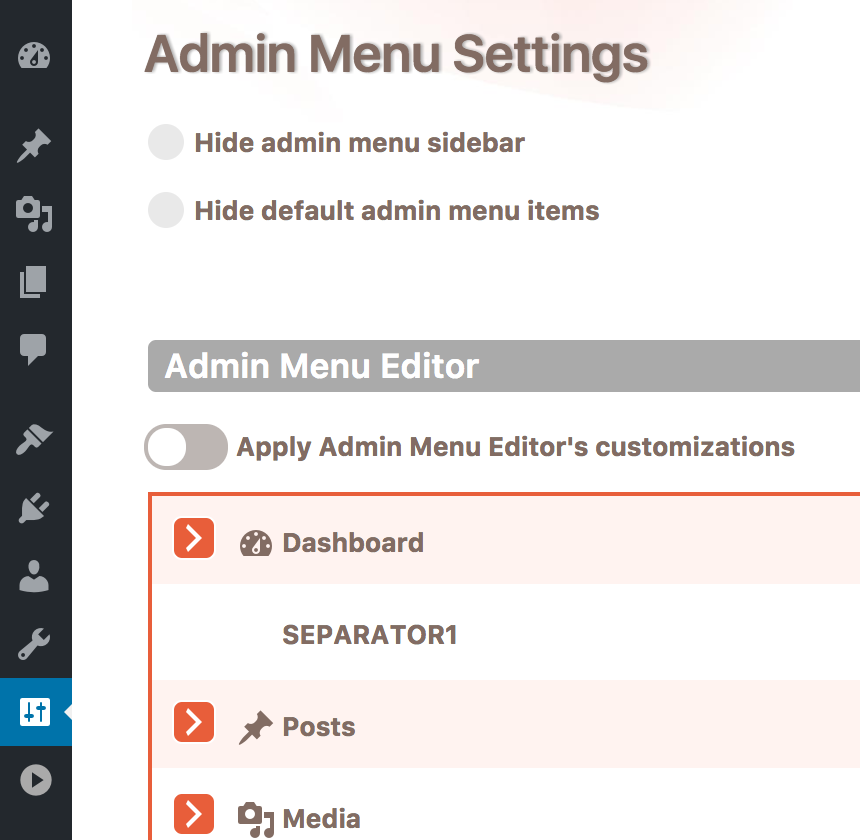 WordPress admin menu auto-folding
There are 3 settings that you can use here:
Default - The default WordPress behavior is applied (no changes by Cusmin)
Force admin menu auto-folding - It will force auto-folding of the menu in case some other plugins have changed this
Disable admin menu auto-folding - This will disable admin menu auto-folding on smaller devices, and the menu will have its original width with text
Remove Profile Button from User Menu
This option will hide Profile Button from the admin menu. This option usually does not appear for administrators, but if you log in with non-administrator user, you will able to see it:
Hide Admin Menu Items Separator
These are small spaces between some admin menu items that are used to make admin menu items look grouped into some sections. You can notice that there is more space between Dashboard and Posts menu items and also between Comments and Appearance, by default. You can use this option to remove these separators and make the spacing between all admin menu items even.
Hide Admin Menu Icons
This will hide all icons from admin menu, and only text will remain visible.
Hide Sub-menu Arrow
This is a small arrow that indicates currently opened menu item. You can hide it with this option.
Hide Collapse Menu Button
This will hide the last menu item "Collapse menu". Note: Hiding it will prevent additional changes to this state, so if your menu is already collapsed, you will not be able to expand it.
Rename "Collapse menu" button
Rename the default text "Collapse menu" with your own text.
Round Sub-menu Popup Box
This will round the popup submenu box that appears when you move the mouse over a menu item.
Round Sub-menu Popup Box Size
This will help you to set your own size of the rounded box corners, for the rounded submenu popup box.
Admin Menu Branding Logo
You can add your own custom image in the admin menu sidebar, that will appear just above the admin menu. This can help you to further improve the branding of your admin panel.
Branding Logo Link
You can set a custom link to the branding logo image