In order to use Cusmin, it's required to create a Cusmin account. You can register new Cusmin account HERE. Please note that you are required to have a valid Cusmin license key, in order to register a new Cusmin account.
As an alternative, you can choose to log in with your existing social media account instead.
Cusmin Settings Page - Login Form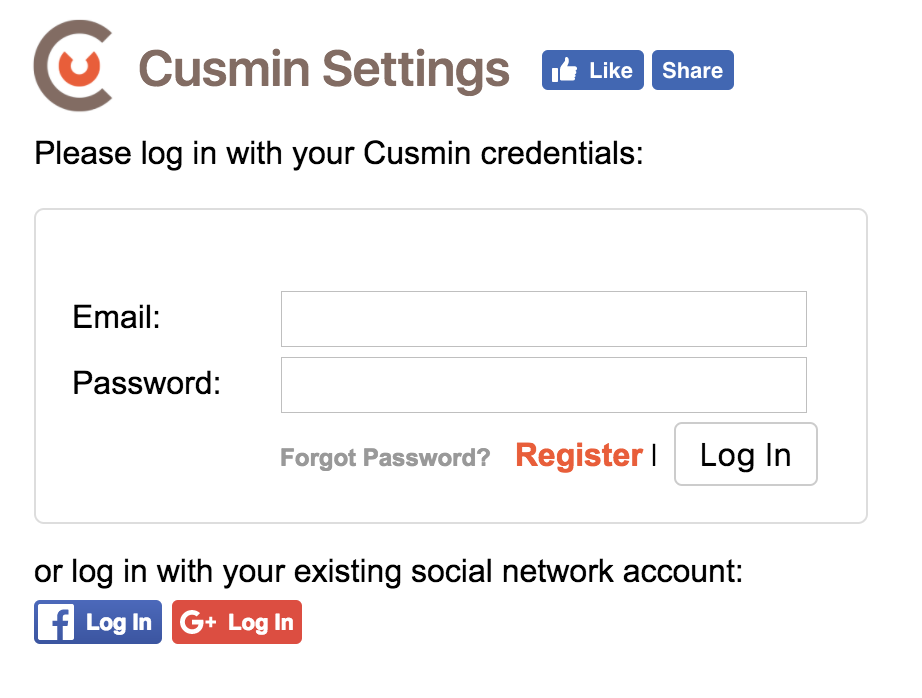 Cusmin - Login form
Cusmin Settings Page - Log Out
Once you are successfully logged into Cusmin, you will be able to manage Cusmin settings on your site. Your session will expire after some period of time as a security precaution. You can also choose to log out manually if you want.


Log Out from Cusmin