In order to use Cusmin, you will need a Cusmin account. You get an account once you BUY A CUSMIN PACKAGE. You will get the credentials to your email address. If you bought Cusmin with PayPal, your email address will be your PayPal address.
If your email address is also registered with your social network accounts, you may try to log in with your social network account instead.
Cusmin Settings Page - Login Form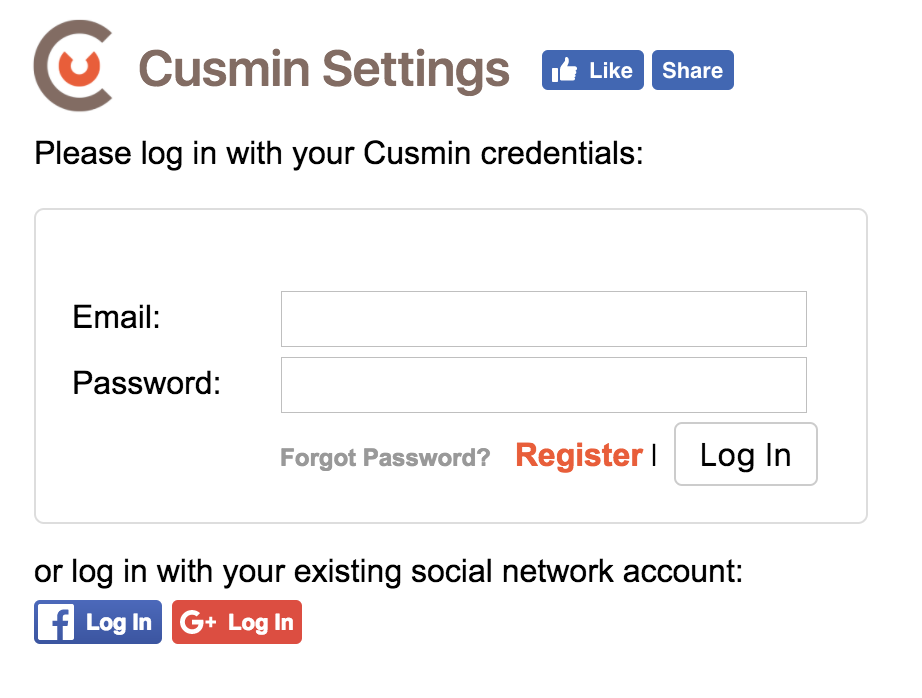 Cusmin - Login form
Cusmin Settings Page - Log Out
Once you are successfully logged into Cusmin, you will be able to manage Cusmin settings on your site. Your session will expire after some period of time as a security precaution. You can also choose to log out manually if you want.


Log Out from Cusmin