In Cusmin, it's easy to create multiple sets of different customizations that you can apply to different sets of users. A set of customizations that is applied to a set of users in Cusmin is called Cusmin configuration.
When you use Cusmin for the first time on your site, a default Cusmin configuration is loaded, and it's called simply Default.
You will see that Default configuration is set, in the top-left corner of the Cusmin settings page.
By changing the Selected Configuration option, you can switch between different configurations: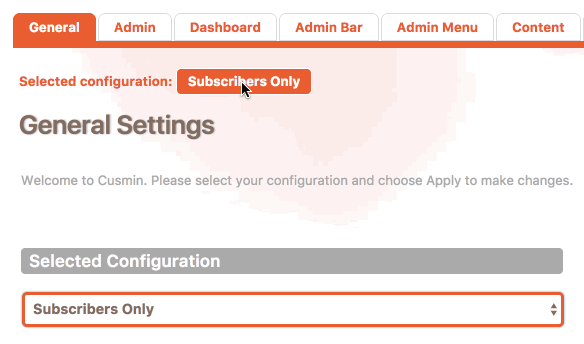 Switching between different Cusmin configurations