When you create a Cusmin configuration and set some of the settings, you will probably like to apply that configuration to some users. In Cusmin, it is possible to define your own set of users that will be affected by that configuration, using user matching rules.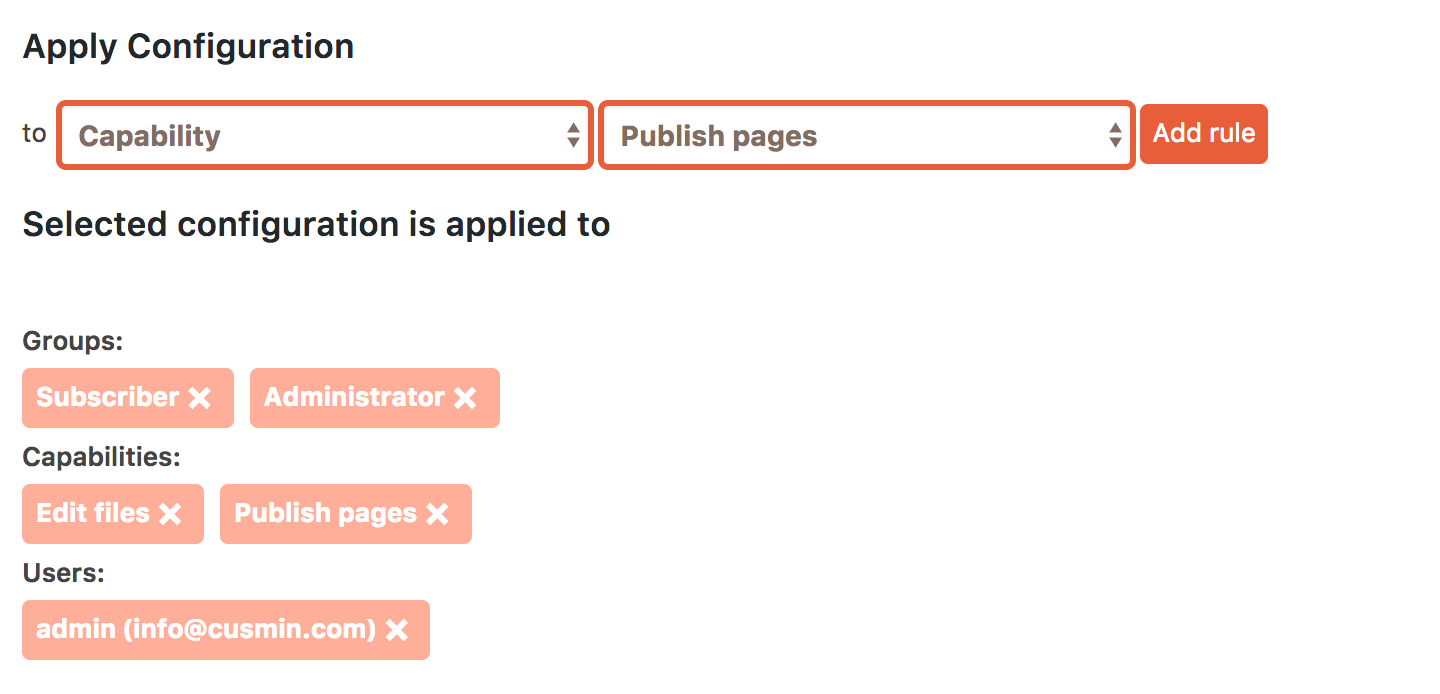 User Matching Rules in Cusmin
In the first drop-down field, you can choose the type of the rule that can be:
- Group - WordPress group like Administrator, Editor, Subscriber etc
- Capability - WordPress capability like Read, Edit posts, Publish pages etc
- User - A particular user on this site
In the second drop-down field, you should be able to select a particular rule value that you want to add as a rule. This drop-down changes depending on the drop-down type selected in the first drop-down field.
To add a rule, click on Add rule button. The rule should appear down below.
These rules will work for the currently selected Cusmin configuration only. You will need to define a set of users for every Cusmin configuration. This gives you the ability to apply different customizations to different sets of users.